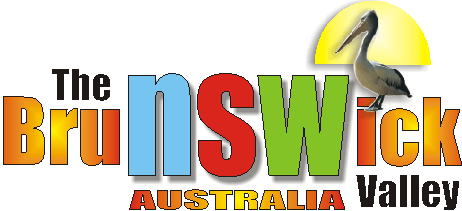 Click on the image below to explore the valley...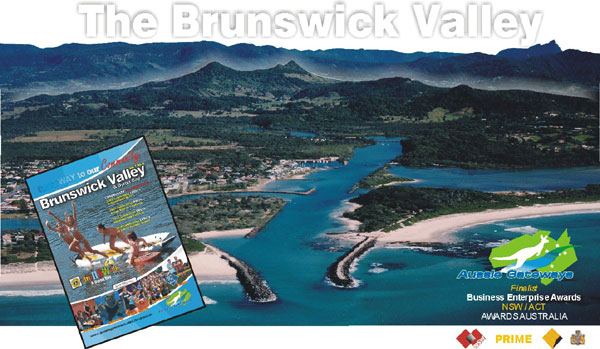 click here to view aerial photo of the Brunswick Valley
click here to view the e booklet online

How to EXIT the highway to discover the Brunswick Valley Way


Regional Website for the Brunswick Valley with on-line Business Directory here !
---
Brunswick Valley Promotions wishes to acknowledge the aerial photography
work of Bill Mills and local photography of Gary Schneider and thank them for their contribution
to the Brunswick Valley web site.
Disclaimer:
Brunswick Valley Promotions is a Website Provider. Our links with tourism and business websites enable us to share with you
what the valley and region have to offer. While every effort has been made to ensure the information on this site is correct, it is not always possible to achieve complete and total accuracy. Therefore Brunswick Valley promotions accepts no responsibility for any loss or damages which may occur to any persons as a result of information obtained from this site. Please contact us if you have any thoughts or ideas to share with us. Your comments are always welcome.