Play, Shop, Taste Campaign
Plan your day trip to the Brunswick Valley by accessing the individual links below …
The Brunswick Valley, in the north of Byron Shire, has sporting clubs, retail outlets  and restaurants that provide quality social, shopping and dining experiences.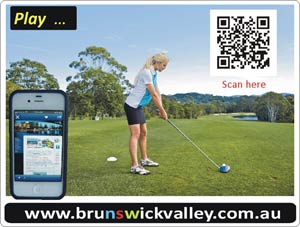 PLAY. Local sporting organisations in the Brunswick Valley have created some of the finest sporting facilities on the North Coast of NSW.  Superior playing surfaces and a friendly social atmosphere make the Brunswick Valley a popular playground for both locals and visitors. Golf, bowls, cricket, rugby league, rugby union, tennis, netball, soccer and a variety of water sports are enjoyed all year round. Added to this is the attraction of surfing the beautiful beaches of Brunswick Heads, New Brighton and South Golden Beach.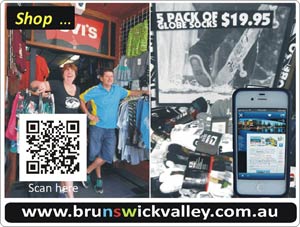 SHOP. A variety of retail outlets in the Brunswick Valley make shopping a most enjoyable experience. Ranging from the complete shopping centre experience in Ocean Shores to the casual visits to creative and artistic outlets in Brunswick Heads and Mullumbimby, to the provision of quality professional services available in each town; the Brunswick Valley has all of your needs covered.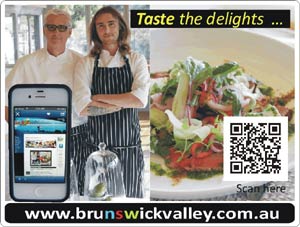 TASTE. Dining in the Brunswick Valley is a delight! A large variety of taste sensations is available including that of international cuisines … Thai, Indian, Greek, Italian, Mexican, Malaysian, Mediterranean, Australian, Japanese and of course, fresh local seafood and the traditional "pub meals." Throughout the valley diners can choose from take-away delicacies, relaxed café dining and more formal restaurant experiences. Whatever your preference, you're sure to enjoy a meal with friends and family in the beautiful Brunswick Valley.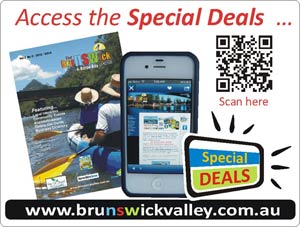 SPECIAL DEALS. Businesses in the Brunswick Valley have banded together to bring you great savings. Through their innovative "Special Deals" Campaign, you can access a huge variety of goods and services at highly competitive prices.
Come and spend some time with us !